days
hours
minutes
seconds
days
hours
minutes
seconds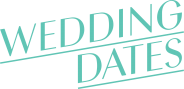 Want more weddings in 2020?
This is for YOU...
It's the wedding industry's event of the decade - literally.
2020 is set to be a record year for bookings and every venue is fighting to capitalise on this lucrative year.
At WeddingDates we've got a BIG ANNOUNCEMENT that we'll be streaming LIVE from London at...
3pm, Tuesday, 2nd July 2019
Under Ciara's leadership and industry knowledge WeddingDates has been shortlisted for and won numerous awards. Ciara herself was shortlisted as "Outstanding Entrepreneur" in the UK Women 1st SHINE Awards in 2013 and more recently participated in the much-coveted Bank of America & Vital Voices Partnership Program inn 2018.
Hmm, sounds interesting, why should I attend?
Marketing your venue is getting harder and more expensive. Standing out in a crowded marketplace is key - that's what this announcement is all about.
What is this BIG ANNOUNCEMENT all about?
WeddingDates has been working on a secret marketing formula for the last 6 months to help venues stand out and secure more 2020 wedding bookings.

Ok great, I'm in. What do I need to do next?
Good decision!

Save your spot using the form above and make sure you block out 3pm, Tuesday 2nd July in your diary.
Adam Hamadache is the CEO of hotel digital marketing agency DHM and the creator of The Wedding Method strategy which won the Best Wedding Marketing Award at the HMA awards in 2019. Adam draws on his 10+ years of hotel marketing experience both within marketing his own hotel – The Cranleigh Boutique - and having worked with hundreds of hotels at DHM.
The WeddingDates BIG Announcement
Hosted by WeddingDates' Ciara Crossan and DHM's Adam Hamadache, this announcement is for you if you're serious about capitalising on the 2020 wedding rush!
Copyright © WeddingDates 2019